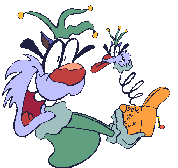 CPSurf Hewitt's Page - Chapter 1: Learning Links
---
Physics

What is Physics?

Physics is the science of matter, energy and the interactions between the two.

Within this framework, physics encompasses essentially all of nature: the laws and properties of matter and the forces acting upon it, especially the causes (gravitation, heat, light, magnetism, electricity, quantum effects etc) that modify the general properties of bodies.

Physics is the study of motion – from objects as small as neutrinos to ones as massive as galaxies or even the entire universe – and forces – the interactions between bodies.

Physics is traditionally divided into a large number of subfields, including thermodynamics, quantum physics, electromagnetism, acoustics, optics, atomic physics, nuclear physics, cryogenics, relativity, solid-state physics, condensed matter physics, particle physics and plasma physics.
---
Other Recommended Physics Sites..
---
Science does not define truth; rather, it defines a way of thought. It is a process in which experiments are used to answer questions.
This process is called the scientific method and involves several steps:
1. Observation: The first step of the scientific method takes place when an observation is made regarding some event or characteristic of the world. This observation might lead to a question regarding the event or characteristic. For example, you might drop a glass of water one day and observe it crashing to the floor near your feet. This observation might lead you to ask a question, "Why did the glass fall?"
2. Hypothesis: In attempting to answer the question, a scientist will form a hypothesis (or some would say a guess) regarding the question's answer. In our example there are many possible hypotheses, but one hypothesis might be that an invisible force (gravity) pulled the glass to the floor.
3. Experimentation: Of all the steps in the scientific method, the one that truly separates science from other disciplines is the process of experimentation. In order to prove, or disprove, a hypothesis, a scientist will design an experiment to test the hypothesis. Over the centuries, many experiments have been designed to study the nature of gravity. Let's look at one.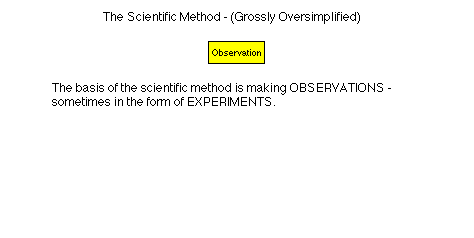 ---