Planets
c. Students know how to use astronomical units and light years as measures of distances between the Sun, stars, and Earth.
d. Students know that stars are the source of light for all bright objects in outer space and that the Moon and planets shine by reflected sunlight, not by their own light.
e. Students know the appearance, general composition, relative position and size, and motion of objects in the solar system, including planets, planetary satellites, comets, and asteroids originally thought to be stars are now known to be distant galaxies.
<![if !vml]>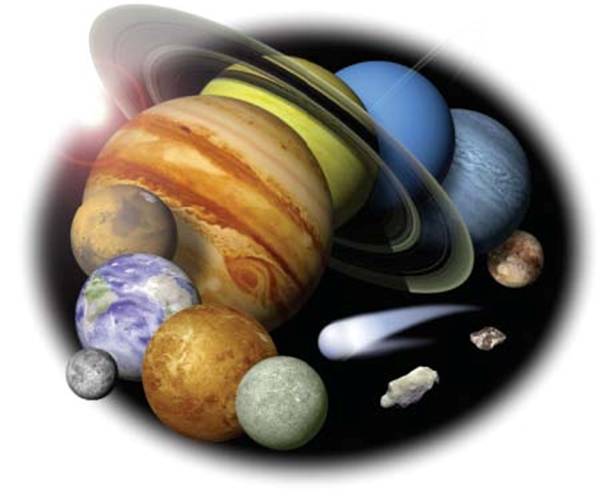 <![endif]>
The Nine planets are currently known in the solar system:
Mercury, Venus, Earth, Mars, Jupiter, Saturn, Uranus, Neptune, and Pluto.
They vary greatly in size and appearance.
For example, the mass of Earth is 6 × 1024 kg and the radius is 6.4 × 106 m.

Jupiter has more than 300 times the mass of Earth, and the radius is ten times larger.
The planets are very different in their
Distance to the Sun

Period of Reolution about the Sun

P

eriod

of rotation about their own axis

T

ilt of their axis

C

omposition

A

ppearance.
The composition of the planets falls into two main categories:
The inner planets (Mercury, Venus, Earth, and Mars) tend to be relatively small and are composed primarily of rock.

The outer planets (Jupiter, Saturn, Uranus, and Neptune) are generally much larger and are composed primarily of gas

Pluto is composed primarily of rock and is the smallest planet in the solar system
Their size varies greatly:
All the planets are much smaller than the Sun.
| | |
| --- | --- |
| Spectral Type of Star | G2 V |
| Age | 4.5 billion years |
| Mean Distance to Earth | 150 million km |
| Rotation Period (at equator) | 26.8 days |
| Rotation Period (at poles) | 36 days |
| Diameter | 1.4 million km |
| Mass | 1.99 x 1030 kilograms |
| Composition (number of atoms) | 92.1% Hydrogen, 7.8% Helium |
| Temperature (photosphere) | 5,780 K |
| Energy Output (luminosity) | 3.83 x 1033 ergs/sec |

| | |
| --- | --- |
| Namesake | Messenger of the Roman Gods |
| Mean Distance from Sun | 57.9 million km |
| Orbital Period | 88 days |
| Orbital Eccentricity | 0.206 |
| Orbital Inclination to Ecliptic | 7˚ |
| Inclination of Equator to Orbit | 0˚ |
| Rotational Period | 58 d 39 m |
| Diameter | 4,879 km |
| Mass | 0.06 of Earth's |
| Density | 5.43 g/cm3 |
| Gravity | 0.38 of Earth's |
| Atmosphere (primary components) | Oxygen, Sodium, Helium |

Namesake Roman Goddess of Love and Beauty

Mean Distance from Sun 108.2 million km

Orbital Period 224.695 days

Orbital Eccentricity 0.007

Orbital Inclination to Ecliptic 3.4˚

Inclination of Equator to Orbit 177.3˚

Rotational Period 243 d (retrograde)

Diameter 12,100 km

Mass 0.82 of Earth's

Density 5.24 g/cm3

Gravity 0.91 of Earth's

Atmosphere (primary component) Carbon Dioxide

Mean Temperature at Solid Surface 457 ˚C

Number of Moons 0 Number of Rings 0

Significant Dates

1962

Mariner 2 (U.S.) flew by Venus; verified high temperatures.

1970

Venera 7 (U.S.S.R.) soft-landed on Venus.

1972

Venera 8 (U.S.S.R.) landed on Venus; transmitted nearly an hour of data.

1974

Mariner 10 (U.S.), bound for Mercury, flew by Venus; tracked global

atmospheric circulation with visible and ultraviolet imagery.

1975

Venera 9 (U.S.S.R.) sent the first surface pictures of Venus via its

orbiter.

1978

Pioneer Venus Orbiter (U.S.) radar mapped Venus; Pioneer Venus

Multiprobe (U.S.) dropped four probes through Venusian clouds.

1983

Venera 15 and 16 (U.S.S.R.) provided high-resolution mapping radar

and atmospheric analyses.

1984

Vega 1 and 2 (U.S.S.R.) dropped off landers and balloon probes at

Venus while en route to Halley's comet.

1989

Magellan (U.S.) was launched toward Venus.

1990–94

Magellan (U.S.) mapped 98 percent of the surface of Venus using

| | |
| --- | --- |
| Mean Distance from Sun | 149,597,890 km |
| | (1 astronomical unit, or AU) |
| Orbital Period | 365.26 days |
| Orbital Eccentricity | 0.0167 |
| Orbital Inclination to Ecliptic | 0.00005° |
| Inclination of Equator to Orbit | 23.45° |
| Rotational Period | 23 h 56 m |
| Diameter | 12,756 km |
| Mass | 5.9742 x 1027 g |
| Density | 5.515 g/cm3 |
| Gravity | 980 cm/s2 |

Mean Temperature at Surface 15 °C

Number of Moons 1 Number of Rings 0

Atmosphere (primary components) 78% nitrogen, 21% oxygen,

1% other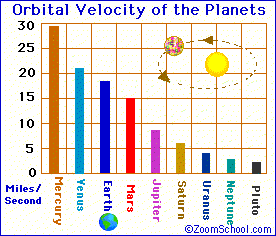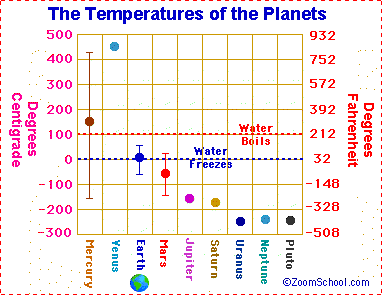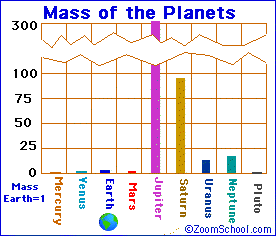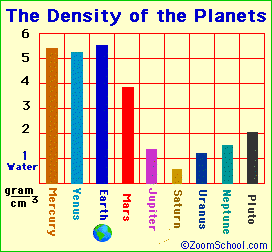 <![if !vml]>
<![endif]>
VENUS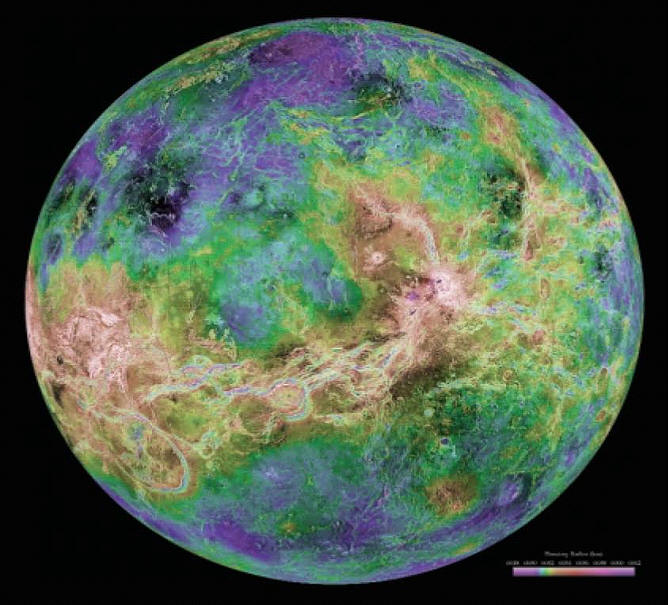 EARTH
MARS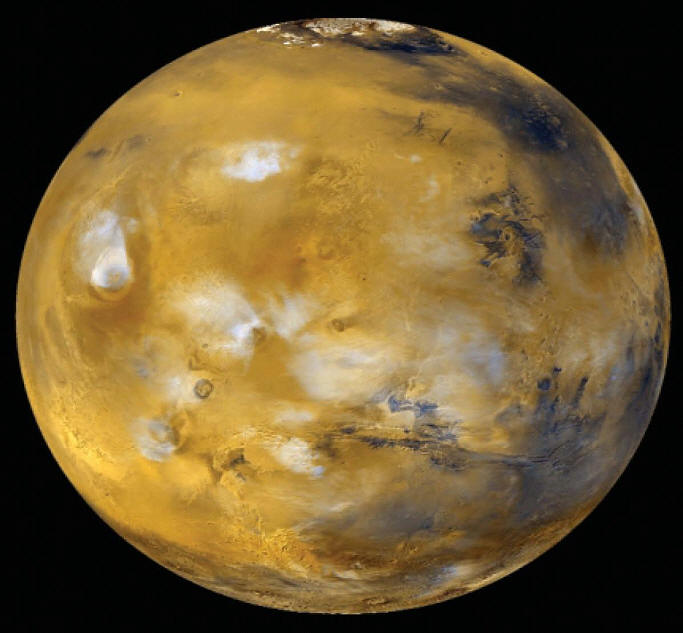 ASTEROIDS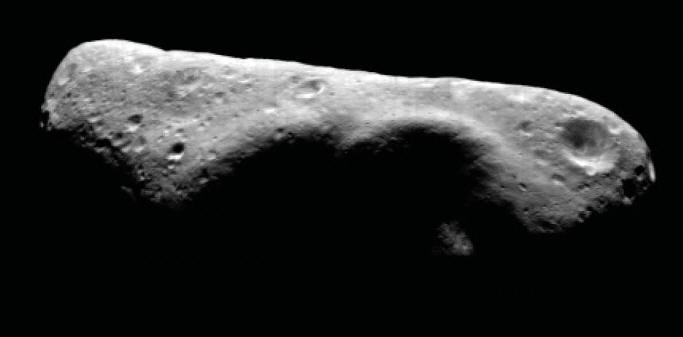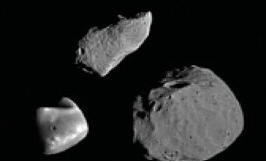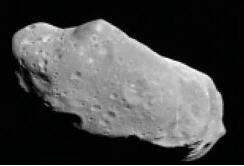 JUPITER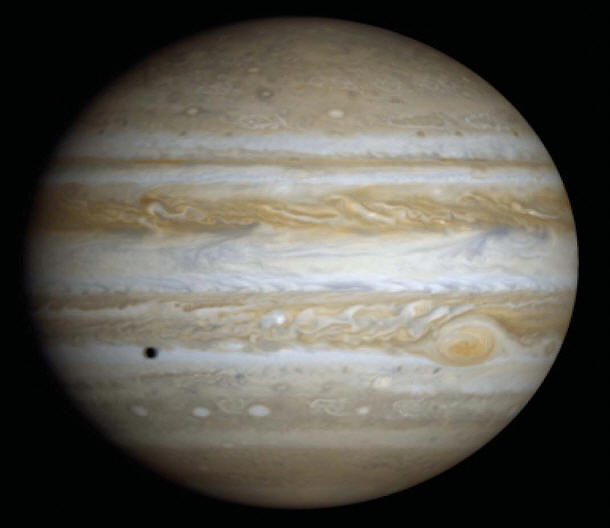 JUPITER'S MOONS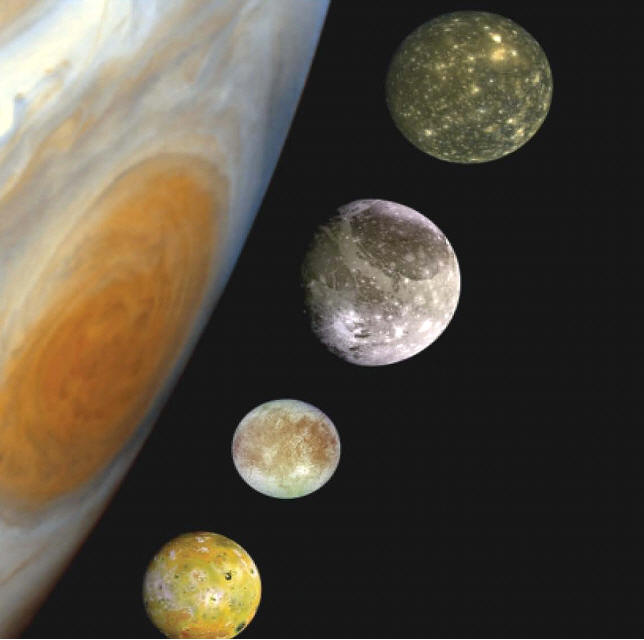 SATURN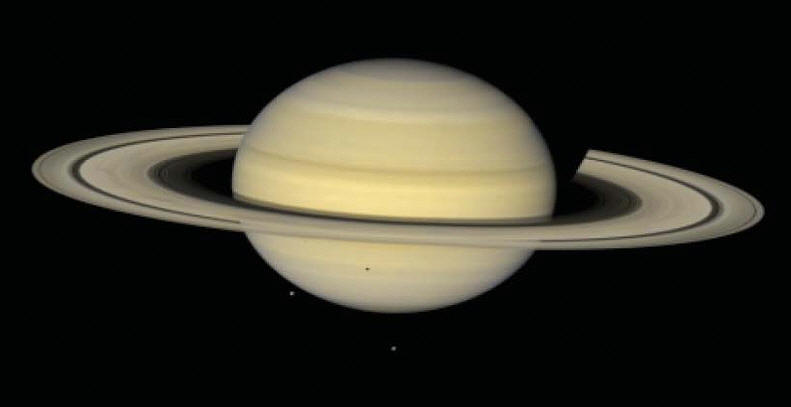 URANUS
NEPTUNE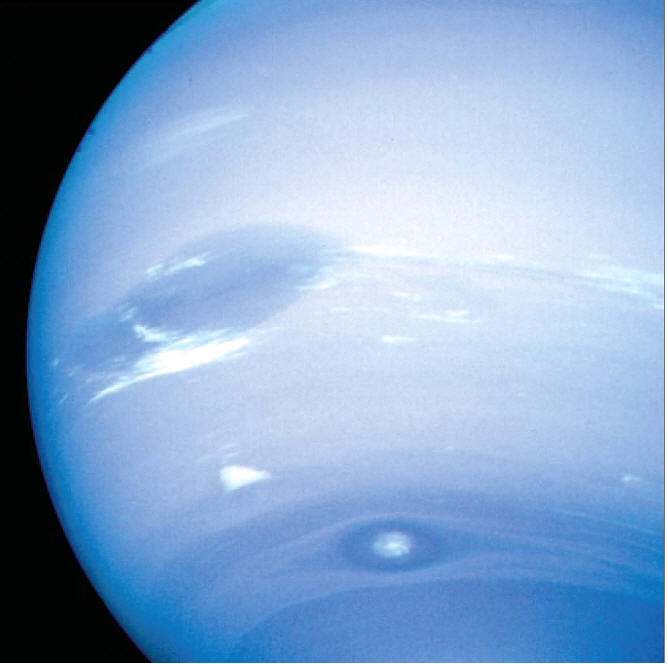 PLUTO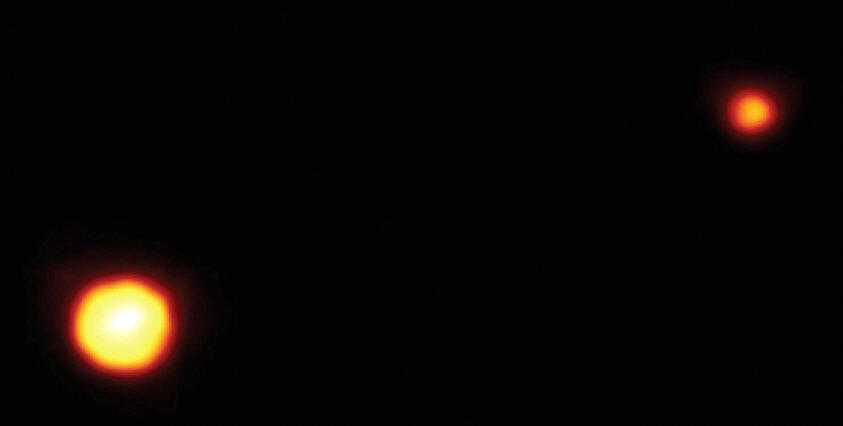 COMETS